I HAVE A PASSION TO EDUCATE BUYERS!
I am an ashi certified home inspector and I believe
Property buyers deserve to know what they are buying.
Services
---
Helping Buyers, Sellers, and Real Estate Professionals to take the emotions out of the process. While informing and educating the buyers with the information they need to make an educated decission.
---
---
What could be more exciting than buying a home? It's too easy to let your emotions get involved when finding your special home. That's why you need a professional home inspection by an ASHI certified inspector because you deserve to know what you are buying. Click to read more…
---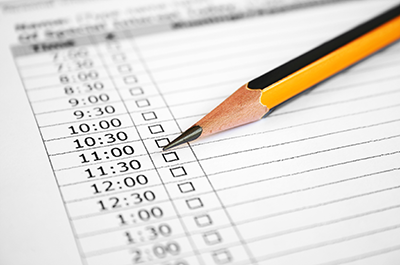 ---
---
Want to schedule an inspection or just inquire about one? You can start the process right now by clicking here and completing the form or you call us at
636-391-0091 and talk to a live and local human being right now.
---
---
---
Home Inspections | Pre-sale Inspections and Spend a day with the Inspector training for newer agents. We encourage your buyer to be present at the time of the inspection so they have all the information they need to help with the process. We are covered by Errors and Omissions insurance and General Liability insurance.
The Typical home inspection
---
NO HOME IS PERFECT. WE CLASSIFY THE CONDITIONS WE FIND BY CATEGORY WHICH INCLUDE:
Maintenance Items, Major Unsatisfactory Items, Safety Issues, and Informational/Maintenance Information
We always find things in most of the categories whether it is a New Construction, a Mid-Century Ranch, Two or Three Story Victorian, Log Home, Loft, or a 100(+/-) year old Home with a stone foundation and a sub-basement.
A home inspection is an objective non-invasive visual examination of the physical structure and systems of a house, from the roof to the foundation.
The standard home inspection is a snap shot of the homes condition at the time of the inspection. Typically covering the conditions of the home's heating/cooling and interior plumbing/electrical systems, roof, attic, visible insulation, walls, ceilings, floors, windows/doors, foundation, basement, and structural components. Every home inspection I perform meets the ASHI Standards of Practice and Code of Ethics which outlines what you should expect.
Typical Inspection Findings
---
Serviceable
Maintenance / Aging
Unsatisfactory
Safety Issues
General Home owner and Information Items
MY REVIEWS - Read one or Leave one!
Here you'll find some of my reviews from all over the web including sites like...
Brewer Inspections, Home advisor, Thumbtack, Facebook, Yelp. Google and others.
---
---
Get in Touch
---
Customer feedback is the lifeblood of my business. So call me at 636-391-0091, email me or fill out this form. I want to hear from you so tell me what's on your mind.
---
DROP ME A NOTE!
Office Hours
---
Monday – Friday 9:00-5:00
Saturday closed
Sunday closed
After Hours Answering Service 24/7
---
Contact
---
West County 636-391-0091
Jefferson County 636-282-8800
Fax 636-207-5900
Email mark@homeinspectstl.com
Evening and Weekend Inspections Available